World Gym Taiwan officially entered Taiwan in 2001 and actively promoted the modern fitness center model. It currently has more than 100 branches and is the largest fitness chain in Taiwan.
Focus on the Global Health and Wellness Industry
We have been actively involved in the global health and wellness industry, and over time have developed a strong inclination towards backing local, regional, or global leaders in each operating domain.
Bolster Our Presence in Asia's Health and Wellness Industry
Looking at the global market, the fitness industry lacks institutional enterprises with the right scale, steady profit, and noteworthy growth. Corporates like World Gym are especially scarce in this industry, so we believe that our investment in World Gym Taiwan will significantly strengthen our presence in the Asian health and wellness industry.
Our investment strategies and value creation models are tailored to each enterprise and help them take further steps towards innovation and internationalization.
Targeted Development & Growth Strategies
CDIB has devoted group resources to help the company fuel both organic and inorganic growth. Tangible results include increases in the penetration of the company's membership base through a corporate gym membership program for CDF's employees in Taiwan and suggesting potential real estate locations. CDIB has also actively surveyed, screened, and introduced opportunities encompassing both strategic business alliances and M&A targets across the APAC region to the company.
Structured Capital Markets Solutions
CDIB has deployed its global network to facilitate the company in developing bespoke capital markets solutions. Tangible results include but are not limited to the introduction of best in class investment banking advisors and equity research analysts with in-depth sector knowledge from both in-house and external institutions that can provide for tailored financing advice and solutions to the company and its shareholders.
Strengthening of Corporate Governance
CDIB has assisted the company in fortifying and institutionalizing its internal control, governance, and Board functions. Tangible results include but are not limited to the formalization of compliance functions, enhancement of financial reporting, and heightened focus on the roll-out of ESG initiatives.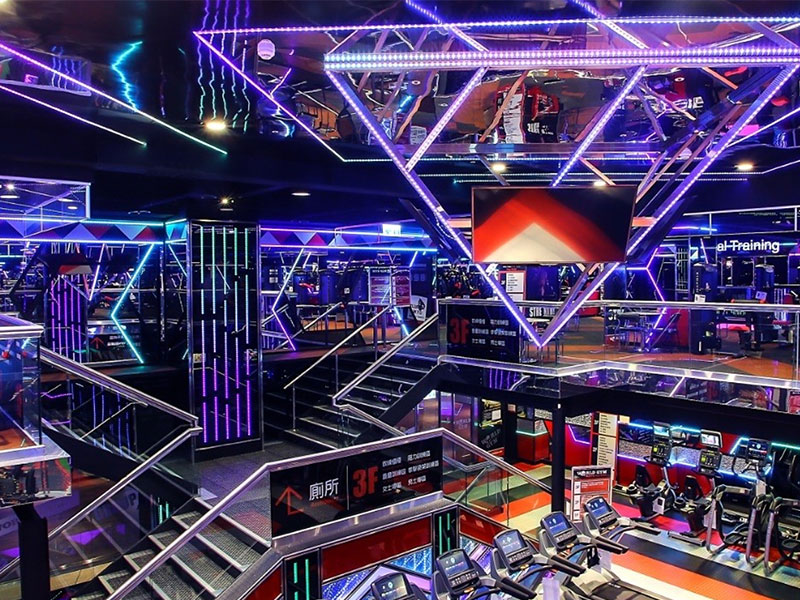 "CDIB is the perfect partner as we continue to grow rapidly and plan our IPO. They bring depth of knowledge and experience in capital markets as well as a network expanding into China and other Asian markets, which will prove helpful as we look beyond Taiwan."
John Edward Caraccio
President, World Gym Taiwan
Promotion of Health and Wellness
Health and wellness is a defensive sector that is experiencing strong tailwinds and consumers will continue to embrace this trend in the foreseeable future.
Catalyze Acceleration of Digitalization
Liberalization of access to content coupled with deployment of both online and offline engagement with consumers through the adoption of new technological platforms will differentiate the winners in the consumer services domain
Discipline in Cashflow Management
Companies that are scrupulous, well capitalized, and cash generative provide for both the means to undertake acceleration of growth and a fortress balance sheet which in turn allows management teams to weather through economic downturns and shocks from black swan events.
Adoption of Investment Instruments
Enablement for sharing of equity upside, while providing for downside protection to investors.
Join Us on the Road to Success
Investment Strategy
In pursuit of innovation and growth, we employ specialized investment strategies to deliver outstanding risk-adjusted returns.
Strategic Advisory
We design tailor-made investment strategies for clients seeking balanced and diversified portfolios.
Founded by four Taiwanese entrepreneurs born between 1981 and 1990, FunNow offers on-demand food ordering and lifestyle experiences. Incredibly popular among young people, the app has been downloaded one million times worldwide and now boasts 1.5 million members.