We pursue opportunistic investments that achieve attractive risk-adjusted returns, primarily in North America and Asia Pacific. We also invest across the capital structure in control and non-control situations, and are industry-agnostic.
Discover the companies in which we are investing under this strategy
COMPANY
HEADQUARTER
YEAR
SECTOR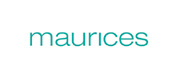 HEADQUARTER
US & Canada
YEAR
2019
SECTOR
Specialty Apparel Retail
Founded in 1931, Maurices is a specialty retailer of affordable, versatile, and fashionable women's clothing primarily in small towns across the U.S. and Canada, including women's casual apparel, office wear, formal wear, active wear, shoes, and accessories.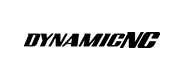 HEADQUARTER
US
YEAR
2020
SECTOR
Aerospace & Defense
Founded in 2007 and based in Rose Hill, KS, Dynamic NC is aerospace manufacturer focused on difficult-to-machine components and assemblies that serve flight-critical functions throughout the aircraft. Dynamic's product capabilities include hard materials, large parts with long machine times, complex part geometries, load bearing / heat bearing, truly flight critical and highly complex engineering. Dynamic serves as a strategic supplier to Tier 1 suppliers and OEMs within the large cabin business jet and defense end markets and platforms.

HEADQUARTER
China
YEAR
2022
SECTOR
Medical Device
Founded in 1982, Peter's Technology is a total solution contract manufacturer of cable and wire harness assemblies, components, sub-assemblies and final assemblies for medical devices in China, directly serving a solid and entrenched customer base consisting of Fortune 500 corporates, multinational medical device suppliers, emerging medical technology companies, and specialized provider of surgical implements.
We aim to capture recurring, high yielding cash returns through investing in bespoke and defensively structured, secured debt packages and securitizations of performing and growing middle market borrowers.